Trainz A New Era
From TrainzOnline
What is Trainz: A New Era?
Announced in late 2013, Trainz: A New Era, or "TANE", is designed to be the most realistic and best ever release of the long running Trainz Simulator franchise.
Read all about the goals of this project at the Trainz Kickstarter page: https://www.kickstarter.com/projects/426668601/trainz-simulator-a-new-era-create-drive-operate-sh
T:ANE is due to be released on May 15, 2015 for 64 bit PC platform via online and retail stores, then shortly after for Mac.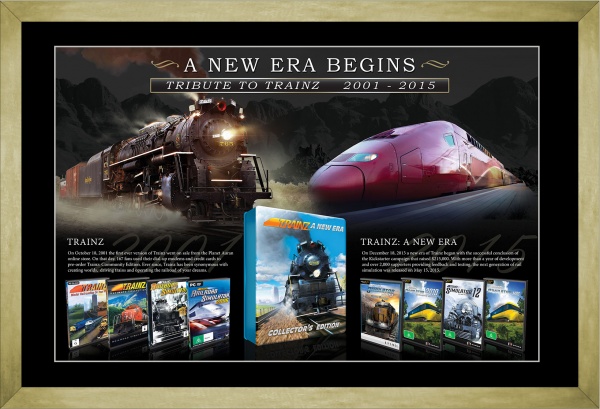 See Also