TRS22
From TrainzOnline
TRS22 / TRS22PE or Trainz Railroad Simulator 2022 / Platinum Edition, is the latest version of the very popular simulation game, Trainz by N3V Games. Pre-orders for TRS22 commenced on December 9, 2021 and coincided with a TrainzPlus Beta upgrade on December 21, 2021, which included Surveyor 2.0, a completely revamped interface for creating, building, and operating Trainz Routes. TRS22 Platinum Edition released on August 22, 2023.
On February 11, 2022, Tony Hilliam announced the release of TRS22 "Early Access Edition" in anticipation of a late-March 2022 official release of TRS2022. As external testing continued, extra time was taken to ensure a smooth official release which took place on May 31, 2022.
If you are new to Trainz, you may wish to also explore TRS 2019 Basics, a detailed introduction to how to use the properties and features of Routes and Sessions when creating layouts for Trainz. Although specific to TRS2019, this well-illustrated guide has applicability to all Trainz versions, important to acquiring a basic understanding of the terminology and workings of Trainz.
TRS22PE Product Page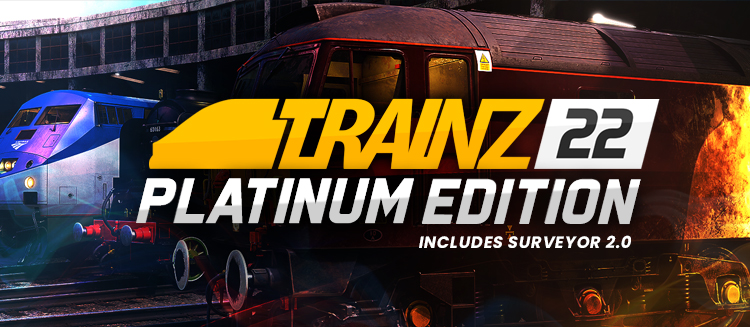 For detailed information on the content and features for TRS22PE, visit the TRS22PE product page
TRS22 Product Page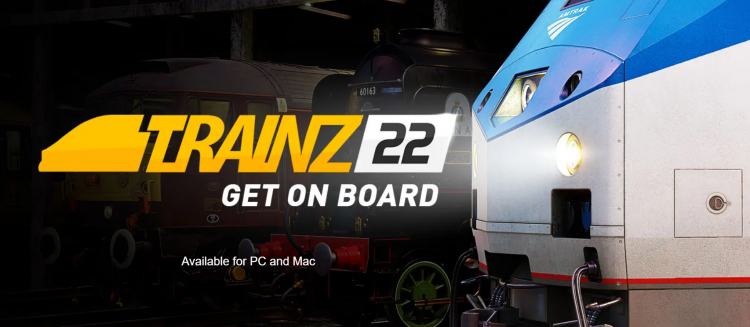 For detailed information on the content and features for TRS22, visit the TRS22 product page
Trainz Plus
In addition to the release of TRS22, N3V Games also released a new update to Trainz Plus which included the new "Surveyor 2.0" world building tools.
Trainz users—for some approaching 20 years of gaming with Surveyor "classic"—will find that the revamped user interface requires a substantial learning curve to use and explore all the Surveyor 2.0 tools. The familiar Classic tools are still available so you can switch back and forth between the old and new tools to carry out different tasks. To aid users in getting started with the new S20 tools, N3V Games provides an S20 online guide.
See Also