Mobile-area-driving-tutorials
From TrainzOnline

Learn to Drive
To discover how to use the various driving controls and for information on signals, changing junctions and other important railroad functions, tap on "Learn to Drive".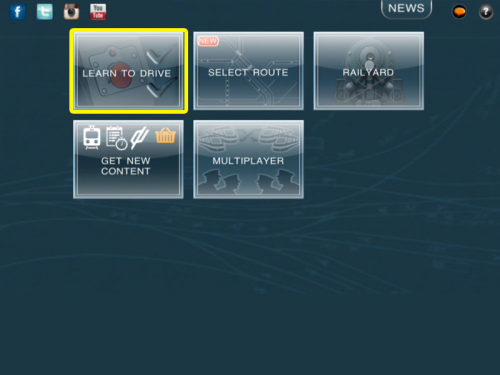 From here, you have a number of tutorials to determine how to get up to speed with your driving skills and general trainz know-how.
We recommend going in sequence from one tutorial to the next to make sure you get a solid understanding of the previous concept learnt before tackling the next.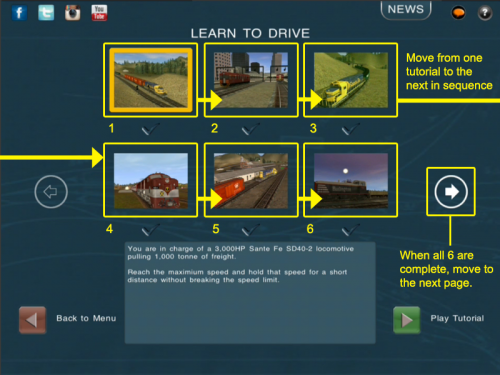 You can also jump to video Tutorials which show in detail many of the finer points of using Trainz.
Other Topics
Select the area within Trainz Mobile you want to explore.