Help:Surveyor MenuDisplay
From TrainzOnline
Display Menu
The Surveyor Display Menu provides access to toggle various Display options On or Off.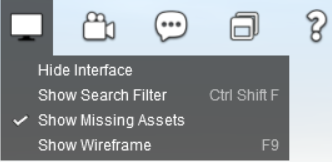 Hide Interface (F5)
This option hides various UI elements. To unhide use Ctrl-Space or move your mouse to the top of the screen to unhide the menu options.
Show Search Filter
Opens the Search Filter which also includes the Boookmarks and Picklist tools.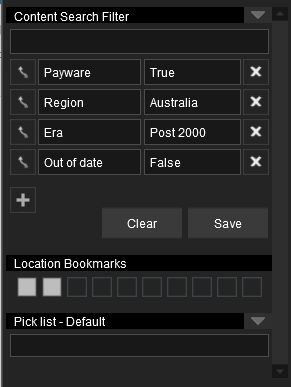 Show Missing Assets
When toggled On, items that exist in the current route or session but are not installed or active will show as orange collision boxes.
Show Wireframe
Turns the terrain into a see-through grid to assist with subterrain items such as tunnels.
See Also: