Help:Mobile Main Menu:Railyard
From TrainzOnline
Railyard provides a preview of all train vehicles installed on your device, with a description of each. Start by scrolling through the list of train vehicles and tap on any one to view it in 3D.
Tap the Info button to review the detailed description.
Tap the Hide List toggle (outlined in this screenshot) to hide the list. Tap it again to re-show the list.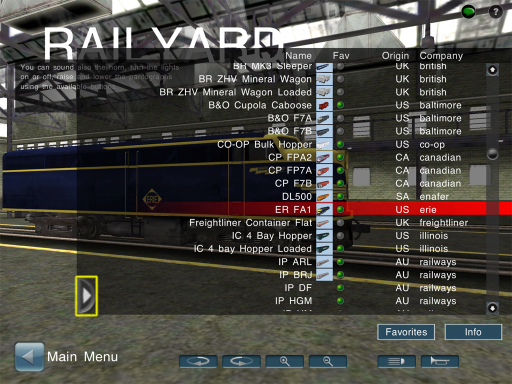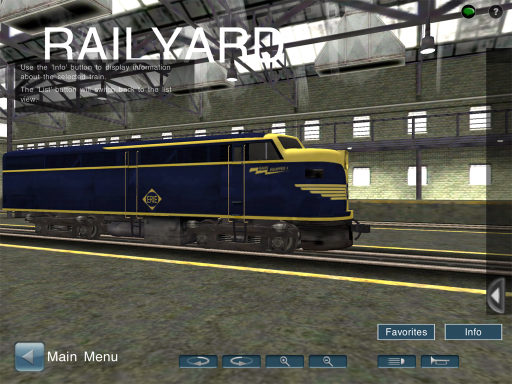 Other Topics
Select the area within Trainz Mobile you want to explore.