Help:Driver Main Menu
From TrainzOnline
The Main Menu provides access to the following Menu Options.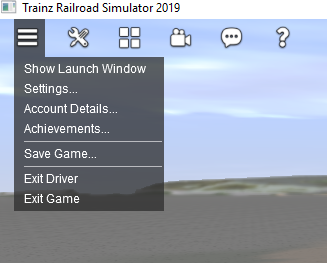 Show Launch Window
This will show the Launcher window/screen.
Settings
The Settings Menu provides a range of options that change what you see in Trainz, how some features work, and to enable or disable some additional features. Additional 3rd party options may also be added to the Settings window when some content is installed.
General
The General Settings provide a range of settings that enable some additional features and functions in Trainz.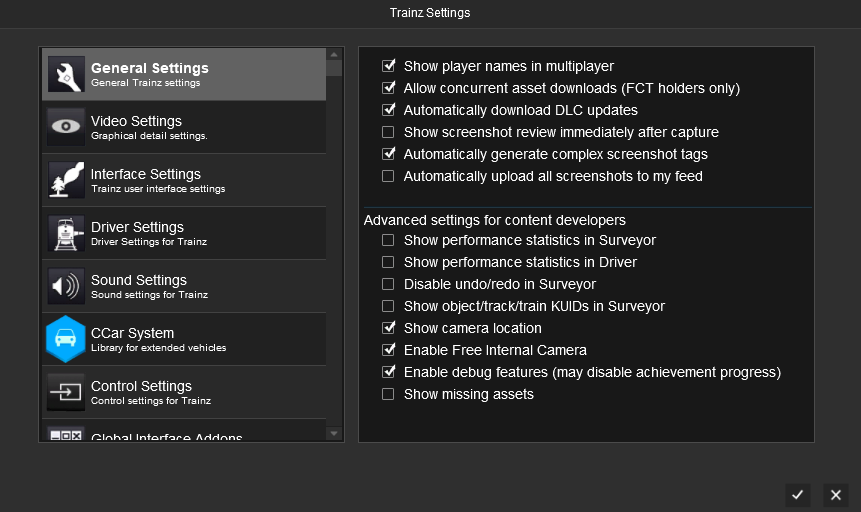 See General Settings for further information.
Video (Performance)
The Video Settings provide additional video settings for Trainz. These settings do not require you to restart Trainz for them to take effect.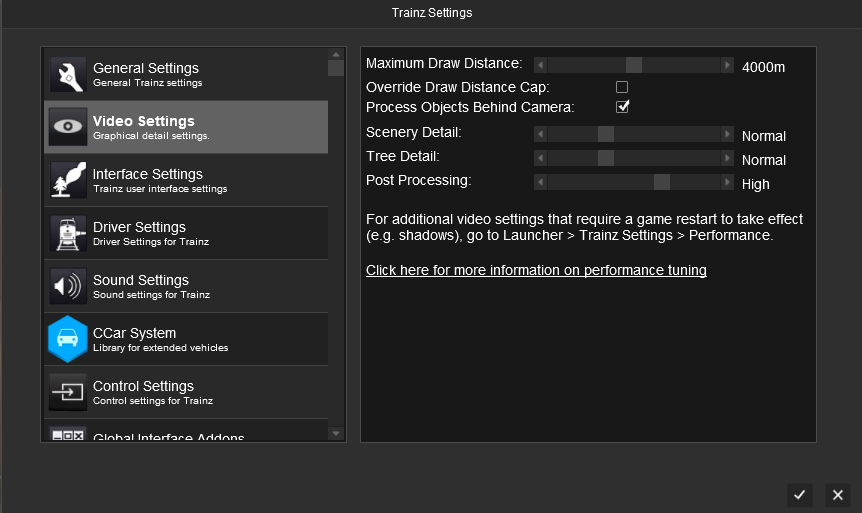 See also Video Settings for further information on tuning the video settings in Trainz.
Interface
The Interface Settings provide optiosn to change some of the interface in Trainz.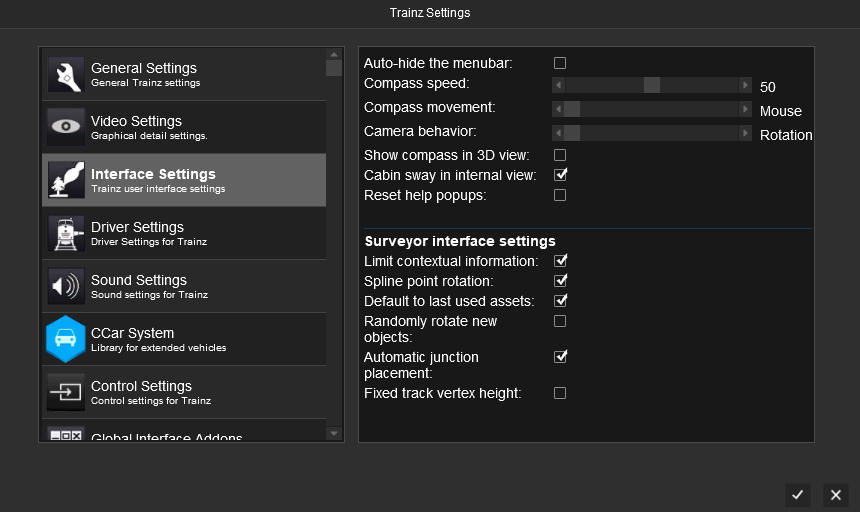 See Interface Settings for further information.
Driver Settings (UI)
The Driver Settings provides several options for the new Driver UI.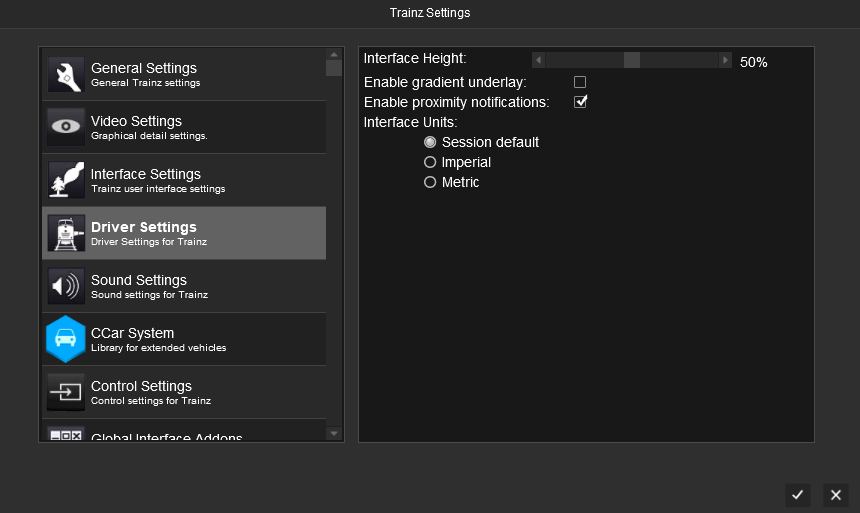 See Driver Settings for further information.
Sound Settings
The Sound Settings provides options to adjust the sound levels in Trainz.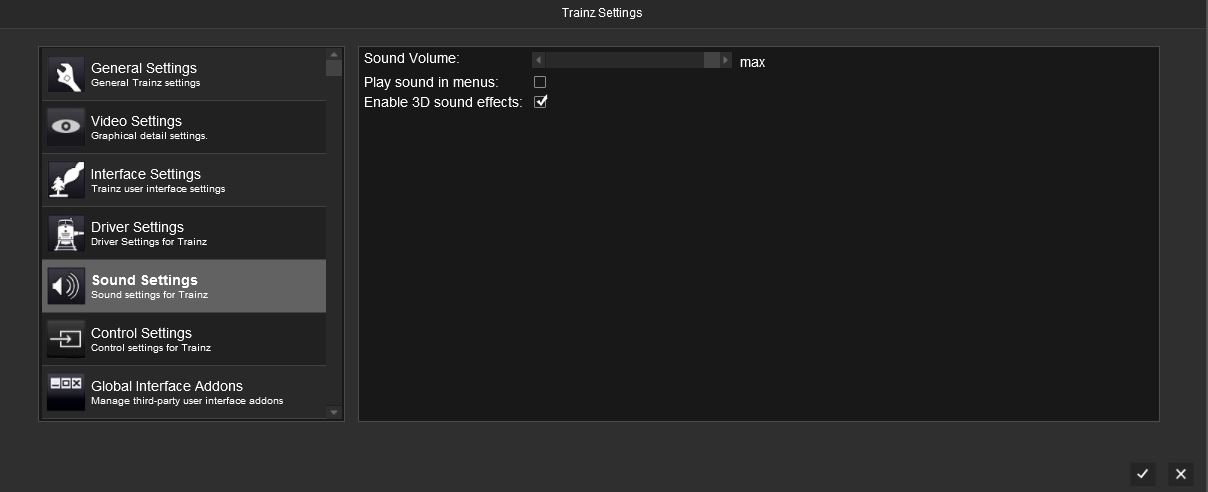 The Sound Volume option allows you to set the sound volume for Trainz, without changing other volumes on your computer.
Allows you to turn on or off the sounds/music in the menus in Trainz.
Turns 3D sounds effects on/off in Trainz. Turning this off will disable the Dopper Effect and 3D sound (ie sounds appearing from different speakers depending on camera location) in Trainz.
Controls
The Controls Settings allow you to re-map many of the controls to different keyboard, mouse, or analogue (ie RailDriver) controls.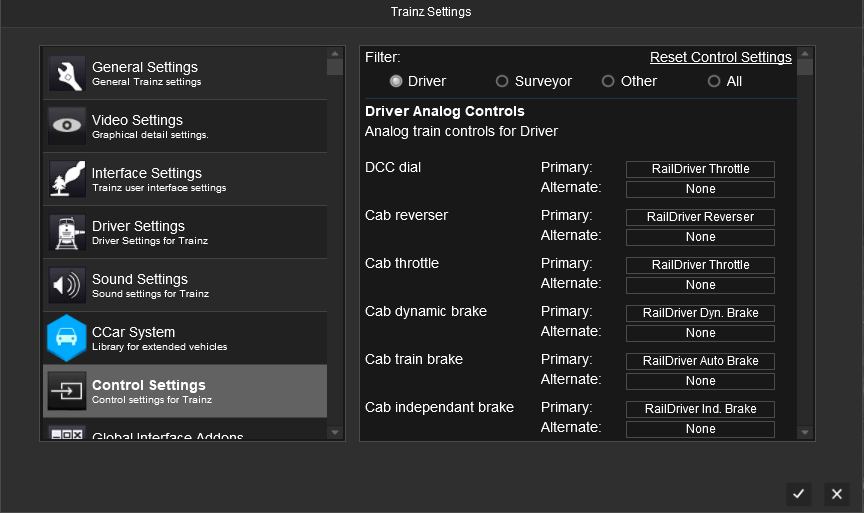 See Control Settings for further information.
Global Interface Addons
The Global Interface Options section allows you to enable or disable Global Interface Addons.
By default this provides an option to enable or disable the in-game chat interface.
Account Details
The Account Details window allows you to update or refresh your login details in Trainz.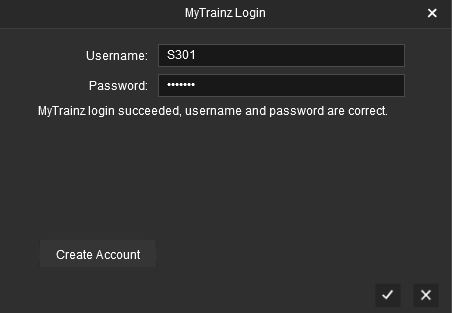 Achievement
The Achievements window shows your current Achievements within Trainz.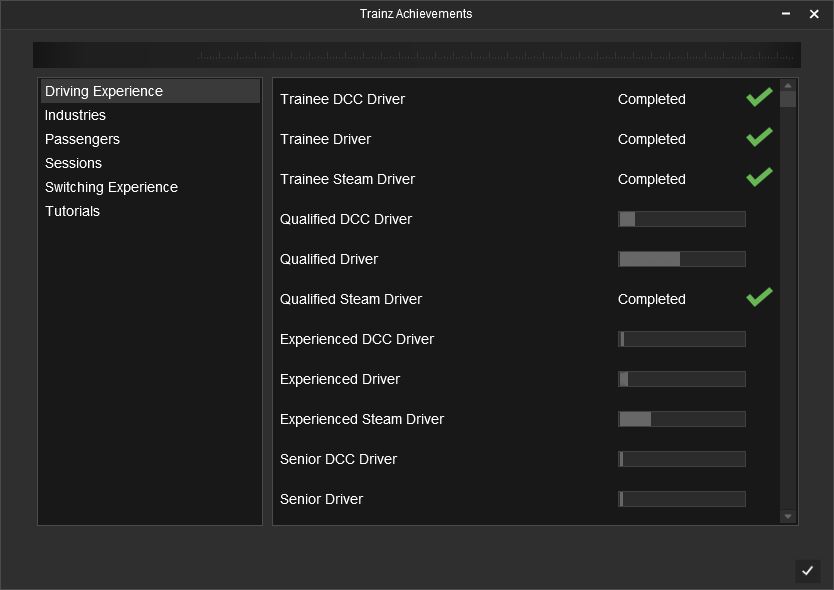 Save Game
Saves the current Driver Session.
This save option is used so that you can pick up where you left off in the previous session. Note that more complex sessions may be limited on what can be resumed.
We recommend that you use the Surveyor "Create Session" option for more detailed operations where you can edit Rules, configure Driver Commands and much more.
Exit Driver
This will exit back to the Driver/Surveyor menu, the Tutorials menu, or Trainz Content, depending on where you launched Driver from.
Exit Game
This will close the current TANE window.
Return to TRS19 Help Page