Help:TRS19
From TrainzOnline
(Difference between revisions)
Line 2:
Line 2:
 
 
 
 
−

Trainz Railroad Simulator 2019 Introduction

+

Trainz Railroad Simulator 2019 Introduction

−

Trainz Railroad Simulator 2019 (TRS2019), due to be released in Q4 2018, builds upon the Trainz A New Era (TANE) version released in May 2015 (and regularly updated since then).

+

Trainz Railroad Simulator 2019 (), due to be released in Q4 2018, builds upon the Trainz A New Era (TANE) version released in May 2015 (and regularly updated since then).

 
 
−

See the [[TRS19]] page for details on the new features to TRS2019.

+

TRS19 the .

 
 
−

==Downloading TRS2019==

+
 
+

 

 
+

==Downloading ==

 

For information and help on downloading the full version of TRS19 click here: [[Help:Downloading]]

 

For information and help on downloading the full version of TRS19 click here: [[Help:Downloading]]

−

==Installing TRS2019==

+

 

 
+

==Installing ==

 

For information and help on installing the full version of TRS19 click here:[[Help:Installation]]

 

For information and help on installing the full version of TRS19 click here:[[Help:Installation]]

−

==Getting Started with TRS2019==

 
−

<span class="mw-customtoggle-myDivision-gettingstartedtrs19">'''+ Click to show/hide Getting Started with TRS2019'''</span>

 
−

 
−

<div class="mw-collapsible mw-collapsed" style="overflow:auto;" id="mw-customcollapsible-myDivision-gettingstartedtrs19">

 
−

After you have installed TRS2019, you will see a shortcut for TRS2019 appear on your desktop. Double click this to open the launcher screen.

 
−

 
−

=== TRS2019 Launcher Screen ===

 
−

[[File:TRS2019-launcher.jpg|250px]]

 
−

 
−

:The initial launch screen is your start point for Trainz, providing access to Trainz itself, as well as Trainz Content (content manager), Trainz Settings, and more. See [[Help:TRS19_Launcher|TRS19 Launcher]] for more information on the launcher screen.

 
−

 
−

:Before you can start Trainz, you will need to enter your login details into Trainz. To do this, click on 'Trainz Settings', then click on the 'Internet' tab. Now enter your username and password, then press enter. Please Note: Your username and password are case sensitive.

 
−

 
−

:See [[Help:TRS19_Launcher#Trainz_Settings|Trainz Settings]] for further information on the Trainz Settings window.

 
 
 
−

:Now close the Trainz Settings, and click on Start Trainz.

+
 
+

the , and .

 
 
−

=== TRS2019 Main Menu ===

+

== Main Menu ==

 

[[File:TRS2019-main-menu.jpg|300px]]

 

[[File:TRS2019-main-menu.jpg|300px]]

 
 
Line 58:
Line 48:
 

[[File:area-menus.png |link=Help:TRS2019 Menus]]

 

[[File:area-menus.png |link=Help:TRS2019 Menus]]

 
 
−

TRS2019's menus provide access to a large variety of functions, or settings, in Trainz. Click the above icon on any page, where available, to visit the menus page.

+

's menus provide access to a large variety of functions, or settings, in Trainz. Click the above icon on any page, where available, to visit the menus page.

 
 
 

==Driver==

 

==Driver==
---
Revision as of 13:34, 21 August 2018
This will be our main TRS19 help page which will serve as an index for TRS19 specific help and to link to Trainz general help.
Trainz Railroad Simulator 2019 Introduction
Trainz Railroad Simulator 2019 (TRS19), is due to be released in Q4 2018, and builds upon the Trainz A New Era (TANE) version released in May 2015 (and regularly updated since then).
The TRS19 Early Access edition is now available from the Trainz Store or from your MyTrainz account.
See the TRS19 welcome page for details on the new features to TRS2019.
Downloading TRS19
For information and help on downloading the full version of TRS19 click here: Help:Downloading
Installing TRS19
For information and help on installing the full version of TRS19 click here:Help:Installation
Installing TANE Content and DLC into TRS19
All the TANE built-in, Deluxe and Platinum content, as well as your tmr17 routes and TANE DLC items can all be downloaded in-game. Just log in to TRS19, and download the assets that appear in the Asset Download window. For more help, please check In-game Downloading.
TRS19 Main Menu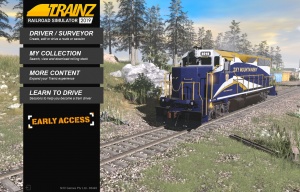 You will now see Trainz itself load into the Main Menu. This menu provides access to Driver/Surveyor, and the Tutorials in Trainz. To get started, we recommend first playing through the tutorials; click on 'Learn To Drive' to access these.
See the Using the Main Menu page for further information on how to load Driver and Surveyor modes, as well as the other options on the Main Menu!
Performance Configurator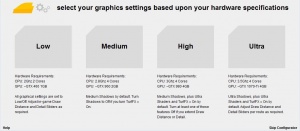 Need help deciding which of the preset performance options to choose from? Visit our Help:Performance Configurator page.
New Driver UI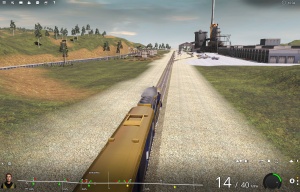 TRS2019 introduces a new Driver UI, which provides a cleaner view of the controls, and a new Track Profile that shows features of the track ahead, such as signals, speed limits, and the 'profile' of track gradients.
You can find more on the DriveR UI by visiting TRS19 Driver UI.
Turf FX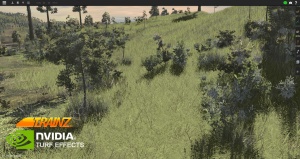 TRS2019 introduces NVidia TurfFX for route builders, allowing you to quickly and easily paint grasses (and other Turf and Clutter effects) onto your routes.
Visit Effect Layers for further information on using Turf and Clutter Effects!
+ Click to show/hide Getting Started with TRS2019 </div>
Menus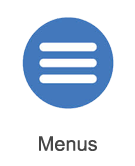 TRS19's menus provide access to a large variety of functions, or settings, in Trainz. Click the above icon on any page, where available, to visit the menus page.
Driver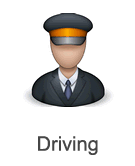 Of course, one of the main parts of Trainz is Driver Mode. You can select from pre-made sessions, create a new session, or load a QuickDrive session to drive any installed Train, or make the AI take control! Click the above icon on any page, where available, to visit the Driver Mode page.
Surveyor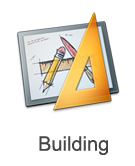 Another important part of Trainz is Surveyor Mode. Surveyor Mode is used to create or edit routes, and to create and edit sessions for use in Driver Mode! Click the above icon on any page, where available, to visit the Surveyor Mode page.
Trainz Content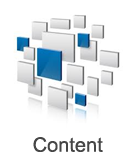 One of the wonderful things with Trainz is the ability to download and install additional content, including Premium (DLC) content, to use in your routes, or sessions. Click the above icon on any page, where available, to visit the Trainz Content page.
Trainz Help
In addition to the Trainz Help Wiki that you are on, there are several additional sources available for help with Trainz.
Trainz Searchable KnowledgeBase
If you require help with installation, downloads, account login etc, the please check our KnowledgeBase.
Trainz Support Website
If you have a specific problem that requires personal assistance, please contact Helpdesk through our Support Website.
TRS19 category on the Wiki
You can find many more topics for TRS19 in the [TRS19 Category]. Any page in the TRS19 category, or any other category, on the wiki will have a Categories section at the bottom of the page.
Trainz Forums
The Trainz forums are a discussion forum for all members of the Trainz community to discuss all topics relating to Trainz. The forums can be found [here]

Go back to: TRS19 Home Page