Help:Driver Main Menu
From TrainzOnline
TRS19 Driver Main Menu
The Main Menu provides access to the following Menu.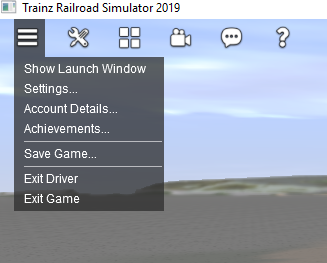 Settings
The Settings Menu includes additional options including: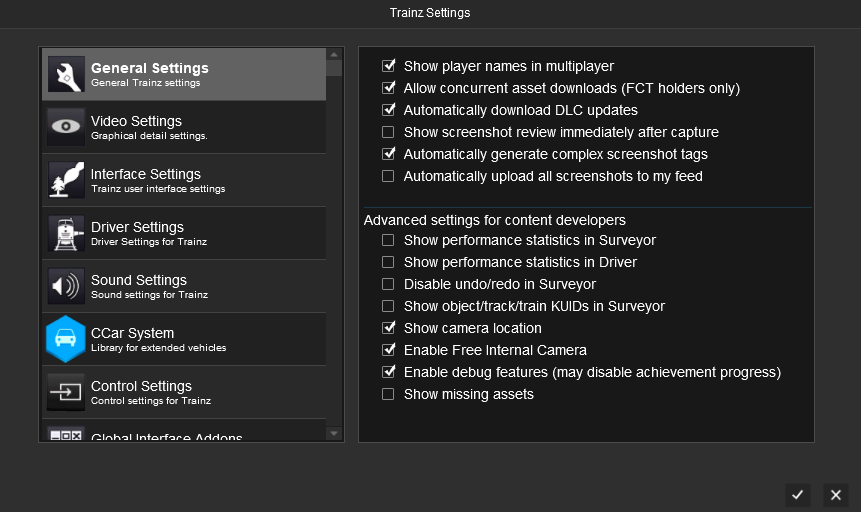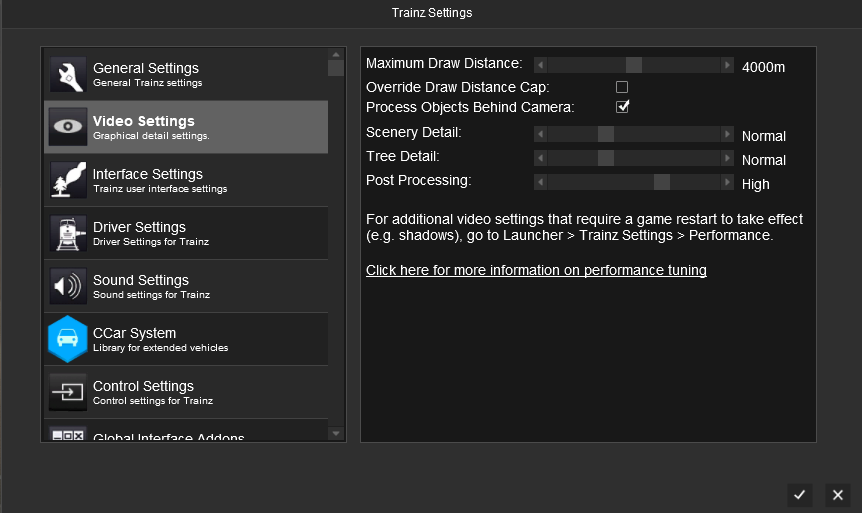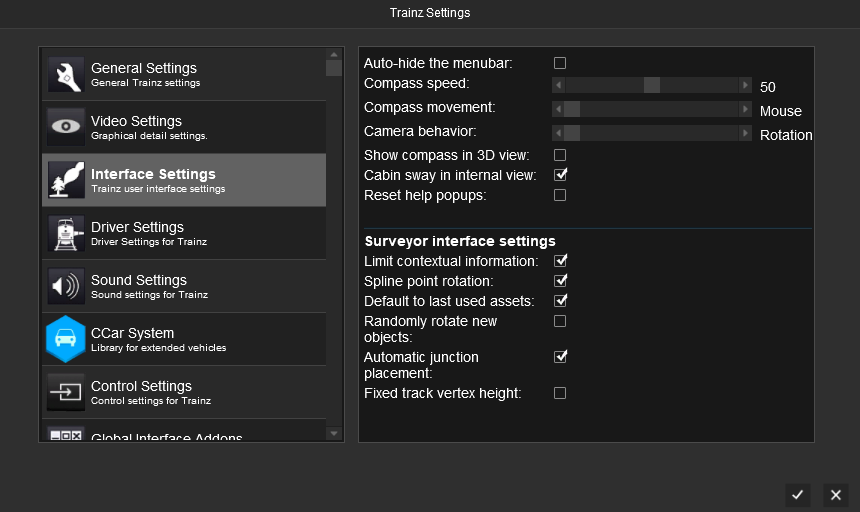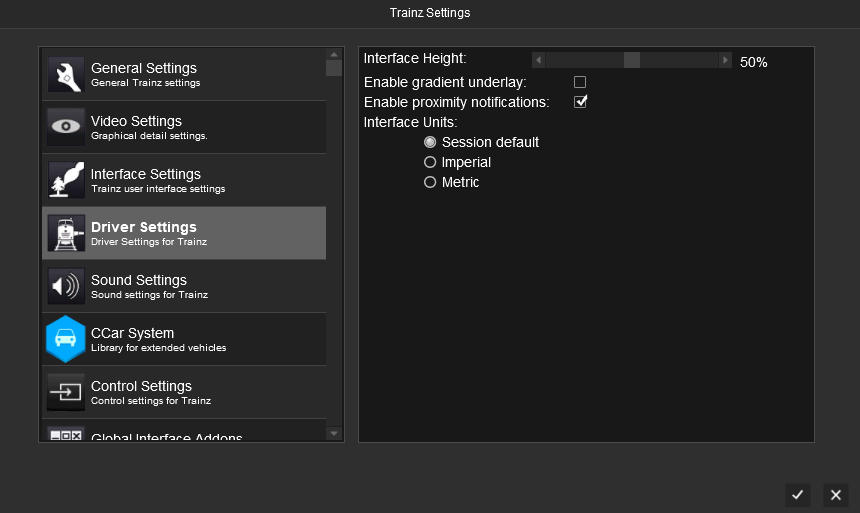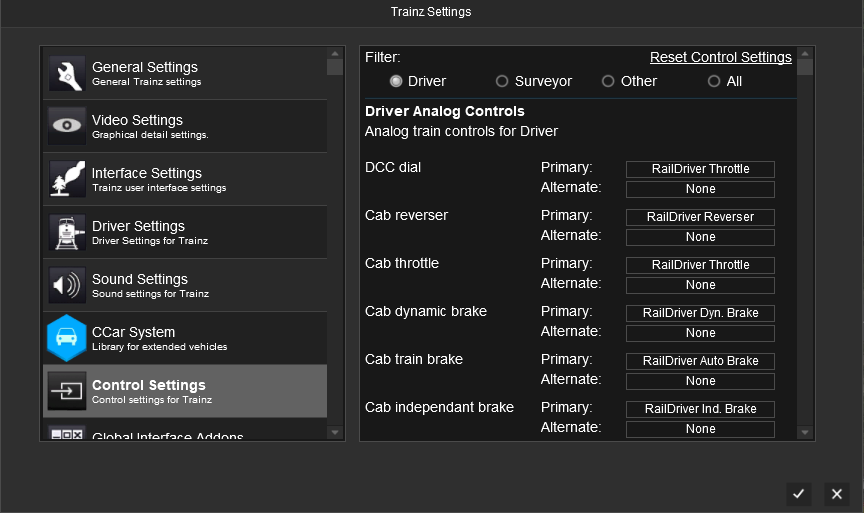 Save Game
Saves the current Driver Session.
This save option is used so that you can pick up where you left off in the previous session.
We recommend that you use the Surveyor "Create Session" option for more detailed operations where you can edit Rules, configure Driver Commands and much more.

Back to Help:TRS19